Landmarks of Bordeaux Tour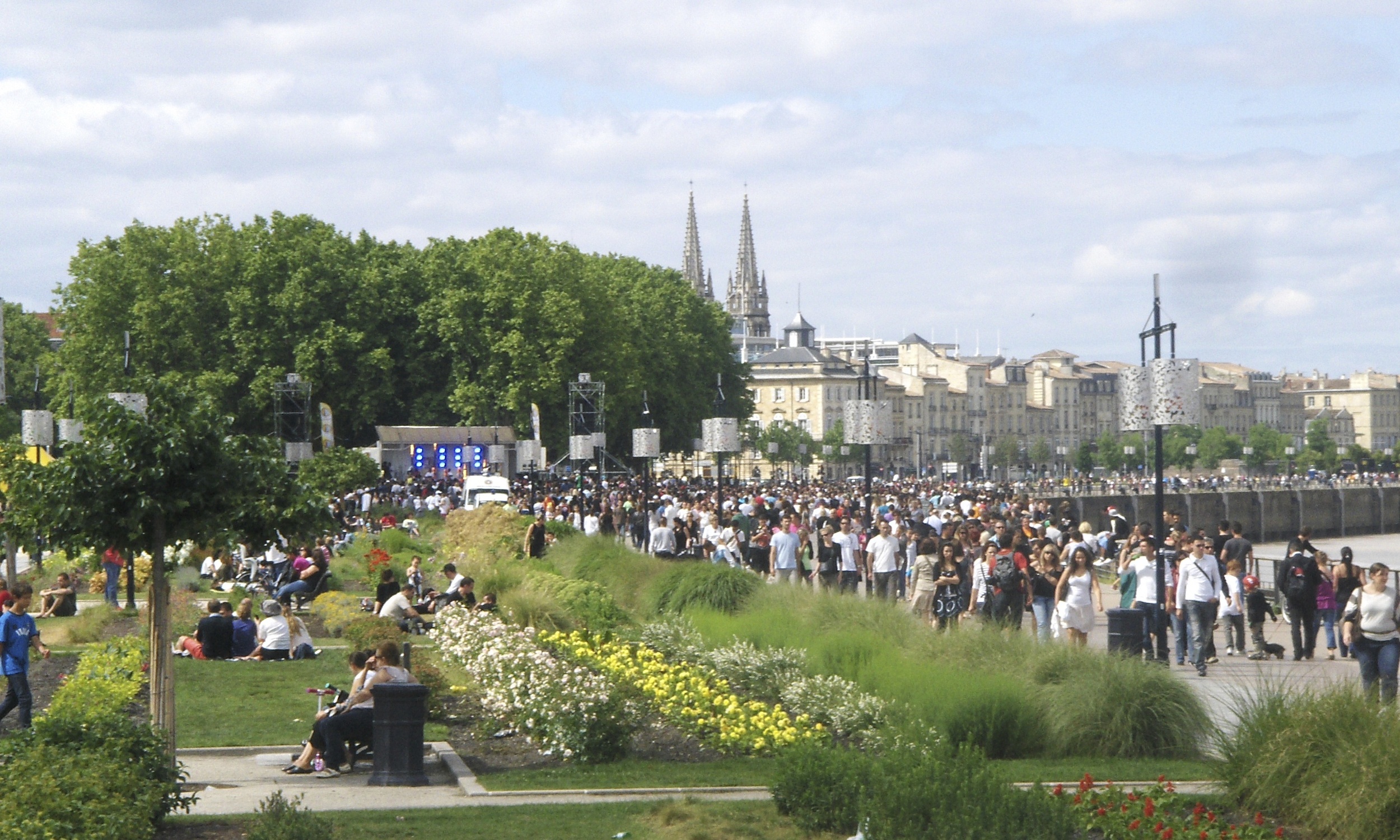 What: This tour highlights the most famous landmarks in Bordeaux. We will discuss the Grand Theatre located in the heart of downtown; the monument to the Girondins and its fountain which was slated to become scrap metal during WWII; the Allée de Tourny and its role in the architecture of this 18th-century city; the Place de la Bourse which was built by King Louis XV in the early 1700's as the Royal Plaza, and rue St. Catherine which has been the "main street or high street" since Roman times.
While we are walking we will talk about French customs and culture, sharing our local knowledge and our french experience. We believe you will find this tour to be an excellent synopsis of the history of Bordeaux, and a great point of departure for further adventuring around our city.
When: During the summer season, this two-hour tour departs several days per week at 10:30am. Throughout the year, this tour is available for private and semi-private bookings. Semi-private tours typically depart at 10:30am, and for private tours you choose the time that suits you best !
Who: Individuals, couples, families, business groups... anyone!
Distance and time: This walk is approximately 3km (2 miles), lasts for two hours, and is on paved and level sidewalks. No hills are involved.
Rates: 2019
Type of tour : Semi-Private (6-8 people)
Price: 35€ (2 hours tour) per person
Type of tour : Private (1-10 people)
Landmarks Classic :
Price: 225€
To better enjoy the Landmarks experience we propose the :
Landmarks no rush: This tour flows very well, a stroll at a leisurely pace with more picture-taking time where one can take in all the history of this beautiful city of heritage
Price: 280€
Landmarks with a Medieval Touch: a 3-hour tour where one can experience the once upon a time medieval life in Bordeaux by walking down cobbled streets, through impressive gateways and hearing old medieval poems from Troubadours. Kings of England and a queen crowned twice that introduced courtly love....
Price: 310€
Please inquire about our half day and full day tours.
How to Book: Please contact info@bordeauxwalkingtours.com for availability prior to proceeding with payment.
For the Summer Drop-in tour, feel free to phone or e-mail at the last minute. You can even call that morning, before 10:00 am, to ensure that the tour will be held on that day.
How to pay: Upon receiving an e-mail confirming availability you may reserve online to pay in advance.
Meeting point: In the center of downtown Bordeaux or on the door step of your downtown hotel if private.